U Shaped Conveyors UK ( Horseshoe Style)
C Trak over the years have designed and fabricated a vast range of U Shape Conveyors with different belting options.
Contact us for quick quotation or just for some impartial advice
Image of a U shaped Conveyor System for Cheese Factory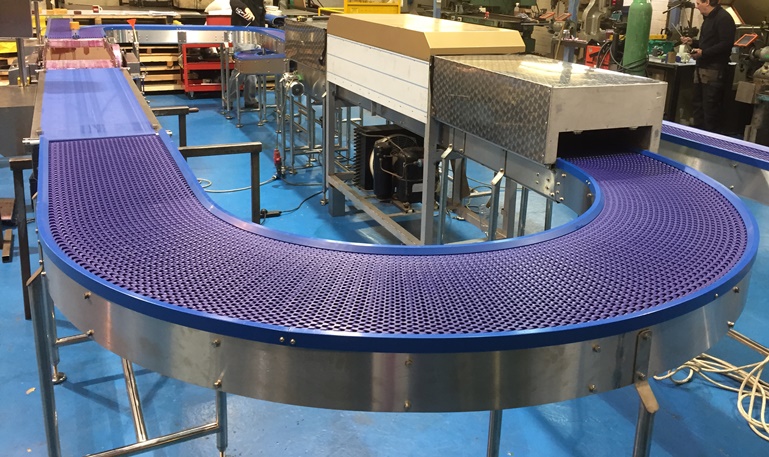 What types of conveyor can be made into horseshoe shape?
Several types of belting can be used to achieve "U" Shaped Bends one of the best solutions it the modular belt but certain rules apply as to how tight the bend can be.
We are the first UK company to offer a new range of tighter bends for more information on this this please go to our page true axis bend
Video of Modular U Bend on YouTube
Slat Chain is another option to achieve horseshoe shape
simplest solution is Rollers these either powered or gravity
This application was for a gravity roller U Bend