Small Stainless Steel Mini Conveyors
C-Trak offer a range of stainless steel micro conveyors for small part handling. Including desktop and portable options.
Streamlined Specifications
Developed over the years a sleek small conveyor supplied with adjustable angular legs from level to 30°
Height adjustment gives 800mm ~ 1200mm top of belt.
Belt widths are 100mm to 300mm in 50mm increments.
Lengths from 500mm to 2500mm in 100mm increments.
Speeds from 4 metres to 40 metres per minute, fixed or variable speed.
End drums are 32mm dia for close transfers.
Take weights of up to 20kg
Extra's ~ Can be fitted with guide rails and a mobile frame as an optional extra.
Options ~ Fabricated in Food Grade Stainless Steel making our Mini's suitable for the food, pharmaceutical and clean room industries.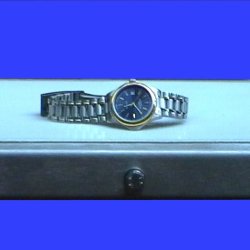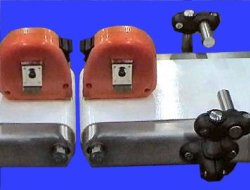 Mini Belt with Watch Mini system with labeler
Desk Top Solutions for Coding
 Mini Belt supplied by C-Trak Ltd