Stainless Steel Conveyor Systems
C-Trak's Food Grade Stainless Steel Conveyors manufactured in our UK premises. Design and built too order.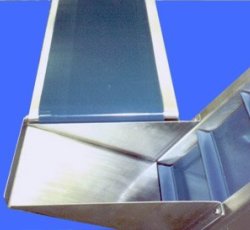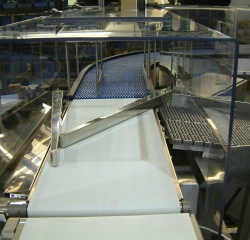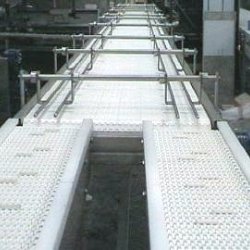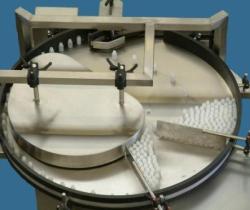 Food Quality S/S Conveying Equipment
Suitable for the Food, Pharmaceutical, Drinks and Processing Industries as well as Clean Rooms >>
Supplied with Side Guides and Controls to suit your application. Stainless Steel is used where ever possible including the bearings and drive components making it extremely corrosion resistant.
Advantages of Stainless Steel Conveyors
The facility of power wash down which is a must in the food industry, ideal for hygienic and harsh environments.
Low maintenance, cost effective and reliable.
Belts can be food grade PU belting. Modular/Plastic belt or Slats depending on the product. High and low temperatures can easily be achieved.
C-Trak don't just stop our services once an order is placed we pride yourself on a quality customer service and are there for you year after year. Our customers come back to us time and time again. You can be sure you have come to a good company you can put your trust in.
C-Trak Options
Control can be a simple Start /Stop to a full PLC control.
C-Trak's Stainless Steel Conveyors are built to last and due to the high quality materials used will out live traditional belt conveyors.
Bespoke to order making them efficient and practical for your unique requirements.
S/Steel Conveyors made Portable
Our conveying equipment can be made mobile by supplying castors to leg assembly. Size of castors will depend on weight being carried, supplied in swivel or fixed read more here >>
Brakes can be added to ensure stability.
Contact one of our Experienced Sales Team Now to help with the Solution to your problem.
Updated Last January 8, 2013