Products
Updated Last 6-sep-12
Food Conveyors
C-Trak offer technical expertise to help our customers with practical conveyor solution within the food industry. Helping you to improve your production output. Manufactured in our UK Bedfordshire factory at competitive prices and delivered on time.
"Let us help solve your food product handling"
Images of some of our Food Handling Conveyor Solution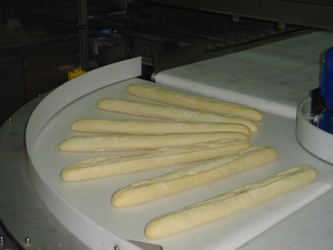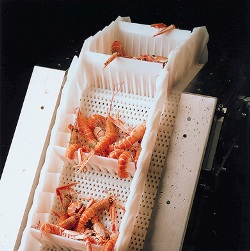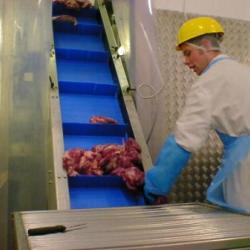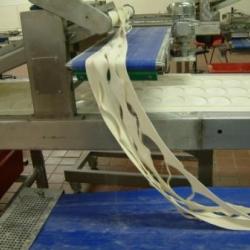 C-Trak Food Systems fabricated in Stainless Steel
Stainless Steel suited for the hygiene and harsh environment that need regular cleaning.
C-Trak are confident we can find the most appropriate solution for your product handling at a price which is affordable yet maintaining a high quality.
Another new range includes our confectionery conveyors for those very sticky products Click Here
C-Trak YouTube Video Action
Why C-Trak Equipment could be beneficial for you
Our food systems are extremely hygienic and will comply with your sanitation specifications supplying a variety of quality belting to meet your individual needs.
We appreciate the complexity of hygiene sanitation in the processing industry and have immense knowledge in the Confectionary, Poultry, Fruit and Vegetable, Dairy, Bakery, Frozen Goods, Snacks and pre packed industry.
Conveyors are being used frequently in this environment so it is important to keep up with technology and find the correct solution for your material handling requirements. C-Trak can help you find the optimum bespoke equipment for your individual products.
Products Offered by C-Trak
Modular Belt / Plastic Belt
Modular Flighted Belt Incline
Rotary Turn Tables / Packing Tables
Pallet Conveyor Food System
Powered Roller / Line Shaft
Food Conveyor System
Slat / Slat Band Plastic
Metal Detector
Food Processing Conveyors handling loose products and packaged goods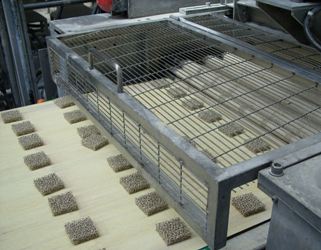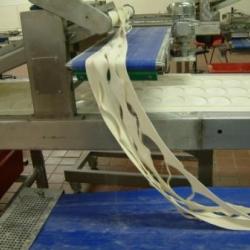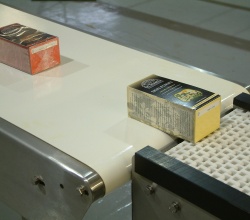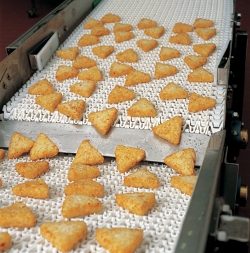 Conveyor Design its what we do best!
C-Trak Ltd ~ Food Conveyors