Magnetic Conveyors Designed and Fabricated in the UK
C-Trak design magnetised conveying systems to handle your exact size products using reliable and proven techniques.
C-Trak Magnetic Belt Conveyors.....
..... Ideal for the Canning Industry
How do they work?
Magnetic Conveyors - Are designed with a permanent magnet placed beneath the belt which is often referred to as a magic belt.
Video showing magnetised cans on belt
The power of the Magnets will depend on the size and weight of your product that needs conveying.
When do you need to use a Magnetic Conveyor?
Moving ferrous metal especially on inclines
To transport products upside down
Wet ferrous metals that are difficult to manage
Fine small parts.
Perfect for iron machinery operations.
Why use C-Trak?
Over 30 years in the conveying business
Delivered on time
Reliable service from a family run company
Custom designed at affordable prices
24 months parts warrantee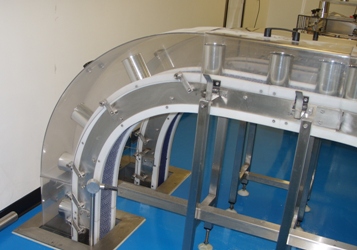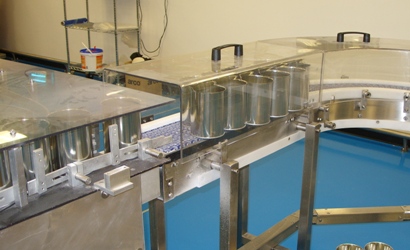 For technical advice please contact the office to book a site visit.
We also offer a range of bottle / can turning conveyors as well as twist box solutions..... read more here >
Canning Conveyors with twistbox to turn the cans