Update 17-jun-21
What is a bottle turner and why is it best to have it custom built?
Bottle Turning Solutions using Conveyors Fabricated in the UK
C-Trak design & manufacture bottle turning conveyors; preparing your bottles for application such as labeling, filling, capping, coding and packaging.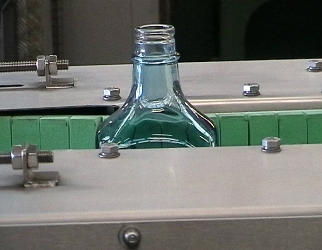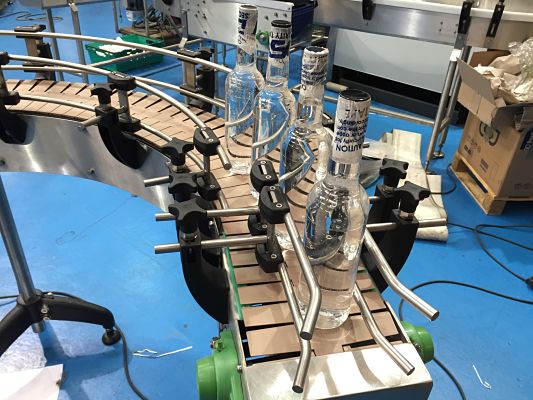 How important is it that your bottles are presented correctly?
EASY "Its crucial which is why you need precision at contact with the correct angle and speed so they are faced ready for applications."
Our Bottle Turners are able to operate at high speed compatible with your production process without reducing efficiency.   
The conveyors below are manufactured in stainless steel supplied with 2 belts that are set at 90 degrees to the conveyor. The belts appear sponge like and will compress under pressure. This particular unit could be used for 3 functions Label Pressing, Bottle Rotation, and Ink Jet Coding.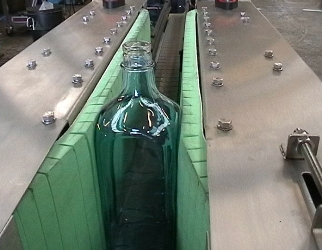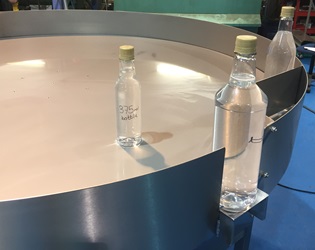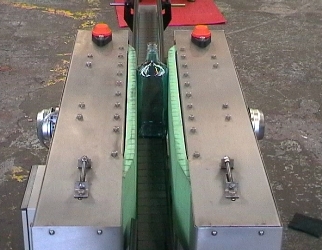 Why use C-Trak for your Bottling Process Applications
We have been in the industry for over 35 years designing and fabricating our product range making us a leading conveyor manufacturer in the UK.
C-Trak are a conveyor company that wont let you down. We have a friendly team of experienced engineers with decades on knowledge in conveying
Coding for bottles on Underside
Sometimes it is necessary to code bottles on the underside this is when our bottomless side grip conveyors are used.
Bottle Sorter and Turn for Unloading Plastic Bottles with Rotary Table
This is a simple solution for unloading large plastic bottles using a rotary table with bespoke designed guiding to turn and present bottle is correct orientation for discharge.
Bottle Turner and Labelling Machine using Conveyors