Conveyors Incorporating Metal Detectors
It is essential to remove unwanted metal parts on your production line C-Trak offer a permanent solution to eliminate this.
We can incorporate a conveyor to your existing machinery or source a metal detection unit suitable for your products and design a bespoke system.
C-Trak Custom Made Metal Detection Conveyor Systems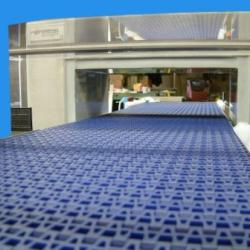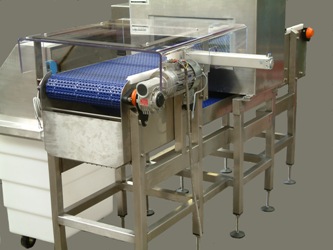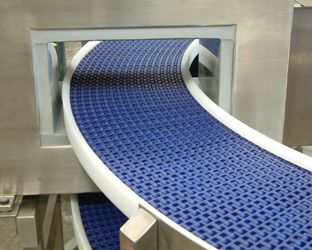 C Trak is able to design, fabricate and install Conveyors to be incorporated into your Machinery Process which involve Metal Detectors. The images above are modular plastic belt but other belt types can be supplied depending on your products.
Today's regulations particularly in the food and pharmaceutical industries have increase tremendously in the last few years, so it is imperative that no metal parts are detected in your products.
An important part of this will be the reject system of the products which have metal detected in them.
We can offer a custom designed system to enable this to be done efficiently with a reject automated system to stop the conveyor and reject when metal is detected. This can be done by means of a pusher or diverter to eliminate contaminated parts into a reject bin.
A variety of belts can be used including plastic or modular belt, rubber and pvc depending on your application.
Why use C Trak?
When choosing the conveyor for your Metal Detector there are many factors to be considered. Our engineer's have years experience in the conveyor business and are dedicated to finding the solution that best suits your production line giving you the optimum result.
If you order your system from us we will professionally incorporate your conveyor with your metal detection equipment with as little down time as possible.