Confectionery Conveyors in Stainless Steel
Manufacturers of self cleaning confectionery conveyors suitable for sticky produce like fudge and toffee let C-Trak bespoke a turnkey system for your sweet handling products.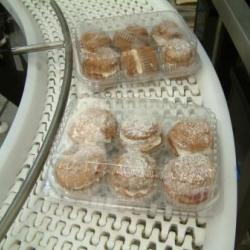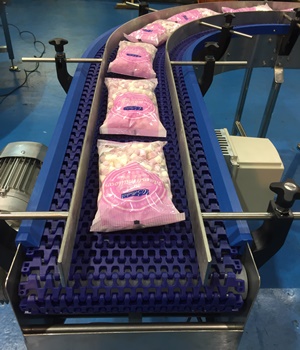 Bespoke Sweet Handling Systems designed by C-Trak
Let us incorporated our equipment into your existing or new machinery ideal for handle Biscuits, Fruit Snacks, Candy, Cake, Chocolate, Fudge, Sweets or other food products.
Chocolate Handling made easy with food belting
What C-Trak offer - Vast range of belts including intralox thermodrive and patterned surfaces with adhesive coatings for excellent release properties for sticky goods such as candy, toffee & chewing gum.
Excellent thermal conductivity making cooling hot products like chocolate and toffee much quicker.
View our Confectionery Conveyors Video's
What C-Trak can offer our Customers
Extremely hygienic to satisfy your sanitation requirements
Custom designed for your products
Installed at your convenience
Project handled from start to finish
Excellent after sales service
Supplied with full warrantee
Dedicated creative team of designers
Product handling in and out of ovens
Installation of an internal water jet spray for cleaning can be an optional extra saving on time check out our self cleaning range read more.....
Portable Options
Our range of food handling conveyors can be made mobile by adding castors to the leg assembly. Size of casters will depend on the weight being carried, we can supply the castor in swivel or fixed. Brakes can be added to ensure that the conveyors stays fixed in position.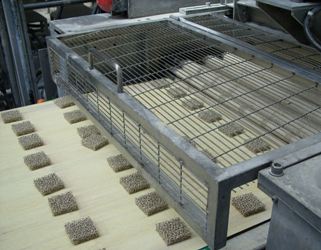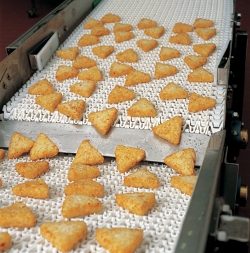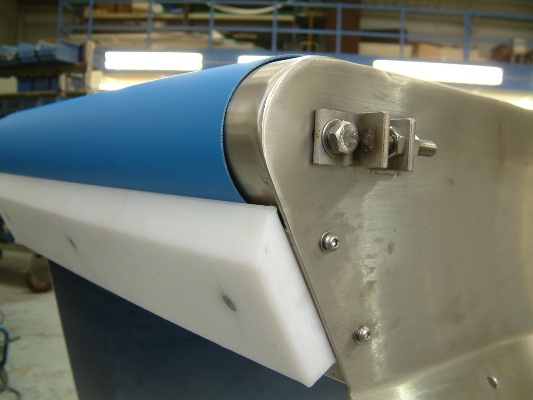 Internal jet spray system and belt scrapers available
C-Trak can offer self cleaning belts with the option of an internal spray system of a belt scraper. All of our systems are designed with your products in mind and bespoke to your specification.