Updated 16-jun-21
What Types of Conveyors are used in Warehouses and Factory Production Lines
Warehouse Conveyors & Logistics Solutions UK
C-Trak offer a flexible range of warehousing material handling conveyors custom built for your products.
Covered with an no quibble 24 month product warranty for 100% satisfaction.
Click Here to Call Tel: 01525 850316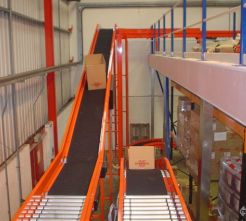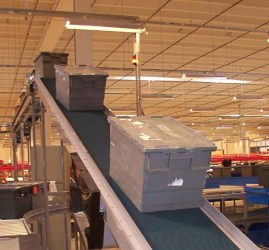 How to Improve your warehousing layout & increase efficiency
let us come out to your site with a FREE no obligation quote
Establish your factory layout and any limitations you have
Identify problematic areas
No obligation quote
Offer a solution for your warehouse conveyors
Multi Floor options including Mezzanine floors
Easy to use flexible expanding conveyors for single use days
Packing Line Stations for Handling Boxes in Warehouse
Parcel Handling Logistics for easy handling of boxes in your factory
What Types of Conveyors are used in Warehouse?
Floor to Floor Mezzanine solution using Belt and Modular Belt Systems
Pick and Packing Conveyors
Stainless Steel, Mild Steel and Aluminium options
Pallet Handling
Flexible Lorry Loaders
All new Semi-Automated Bulk Depalletisers
Easy Automation with C-Trak Warehousing Conveyors
Over 40 years C-Trak have supplied warehouse material handling and are able to offer impartial advice for your logistics and storing needs.
Our Video Clips
Why use C-Trak ?
Because we care and have developed a first class service offering continual improvement by listening to our customers to find the most effective solution that is right for them by taking the time to visit and see first hand the problems our clients are facing.
We treat people with respect and build up a good relationship of trust we don't stop once we receive an order with complacently we continue to serve for many years after our products have be installed and commissioned.
C-Trak have been fabricating conveyors over 37 years and have a brand to be proud of. Offering total turnkey systems for the ultimate solution.
We welcome customers to visit our factory to see the high quality of our craftsmanship.
Our new range of Depalletising Bulk Handling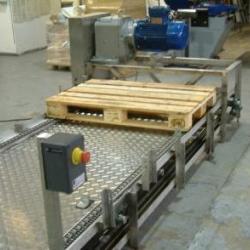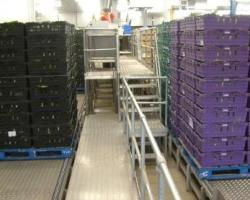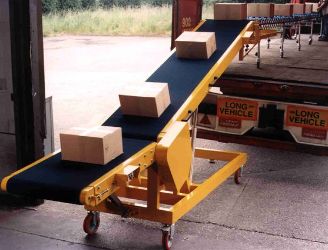 Warehousing & Storage Conveying Systems at C-Trak Ltd