Hinged Conveyors for easy Access Point
Providing hinged conveyors for easy access on your factory custom built to suit your factory layout and products
Click to Call Tel: 01525 850316
Access Gates designed by C-Trak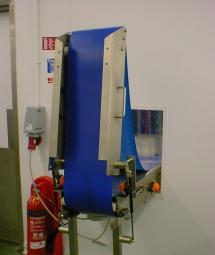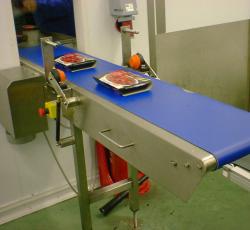 This application was for a food manufacturer that required a conveyor to go through an existing wall hatch.
All about our Pedestrian Access Conveyors?
A Hinged Conveyor can be designed to allow pedestrian access by means of lifting the conveyor through a pivot point.
The lift is assisted by means of a gas strut. There is no need for the belt to be re-tensioned before or after use.
The conveyors can be made in stainless steel for the food industry but can equally be manufactured to suit a more industrial environment in mild steel.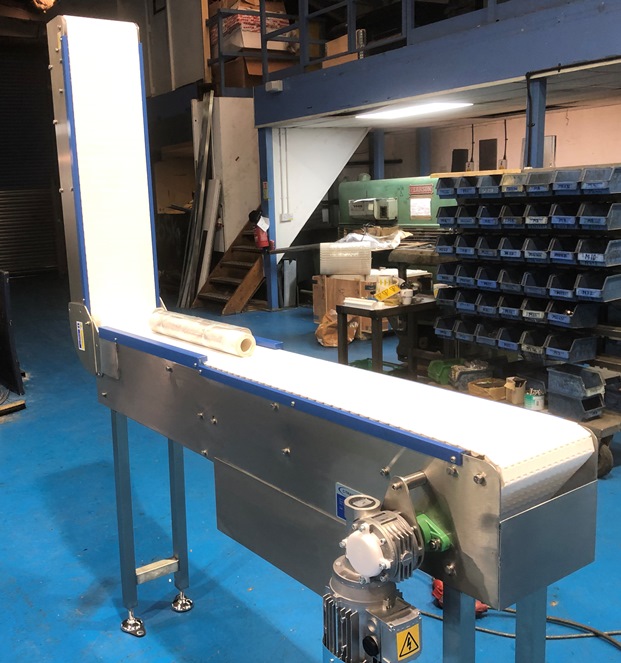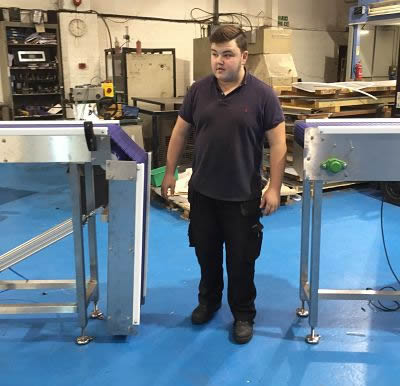 Why use C-Trak?
Our Hinged Belt Conveyor will be bespoke to your specifications and can be a one off Conveyor or it can be part of a Automated System.
Designed so that the belt does not have to be re tensioned before using or after.
Height can be made adjustable and an incline can be incorporated.
Our Sales team have over 30 years of experience and are here to find the best solution to your problem.
Cantilever Conveyor for easy belt removal
We are able to put a hinge on our conveyors with a cantilever action for easy removal of belts for either cleaning or removal.

Video showing Hinged Motion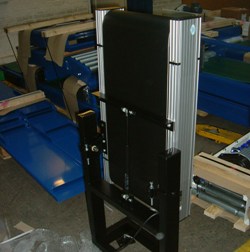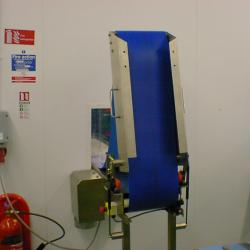 Hinged Conveyor Solutions

Bespoke Design
Delivered on time
Stainless Steel
Quality Service
Cost Effective
Versatile
Installation
Mild Steel