Updated 14-Apr-2021
What is a bucket conveyor and when would you use one?
Bucket Conveyors to Elevate Products Fabricated in the UK
C-Trak design and fabricate bucket elevator conveyors fabricated in stainless tailor made with your products in mind. In simple term products in trays moved on inclines.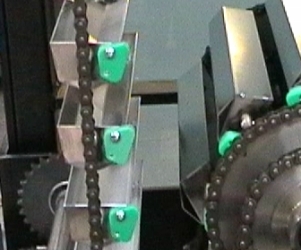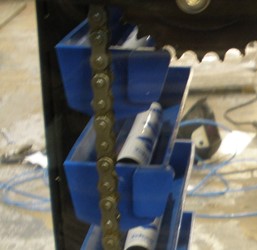 Advantages of Bucket Elevator Systems
Designed to be simple with low maintenance
Ideal for the food and pharmaceutical sector with s/s properties
Popular due to the simplicity of transporting loose and powdered products
Accurate with no spillage
Limitation of bruising and damage caused to product
Reverse Action
Take a look at one of our Video's on You Tube
Why use Us for your Product Handling
C-Trak implement practical designs to handle your products efficiently with our bucket conveyors fabricated in stainless thus suiting the food industry including frozen and high temperature products.
You can rely on C-Trak to supply you with a high quality solution for all of your conveyor needs.
Our Bucket Conveyors will handle the following products:-
Loose Powders
Vegetables fresh or frozen
Recycling items
Cosmetics
Confectionery including candy
Frozen Products
Agriculture
Meat & Poultry
Pellets loose
Grains
Glass
Ceramics
C-Trak always do our best to respond quickly to your enquiries and I am sure you will find that our prices are very competitive and what's more we deliver on time.
An alternative to a bucket conveyor is to use a flighted conveyor with corrugated sides which will handle loose product on inclines. Please view our page on Elevator Inclines