Long Conveyor Belt Case Study
C-Trak offers a range of Long Length Conveyor Belts for the ultimate extended production line.
The video below show a long narrow modular belt conveyor fabricated in stainless steel for a food application. Approximately 400mm wide by 15 metres long.
Product was wrapped pastry rolls for an existing customer in the food sector.
The second application is for a narrow modular belt with extra long length that passes through a partition wall to the next packing process for a food manufacturer.
What types of belting are suitable for extended length conveyors
Modular Plastic Belt is ideal for this type of application with low maintenance and easy replacement links.
Slat Conveyors again a good choice for longer length applications
Flat Belt can be Rubber PVU
Roller Conveyors are also used particularly in warehouse and logistics.
Extra Long Conveyor Photo's
Over the years C-Trak have designed, fabricated and installed a number of long conveying systems below are just a few examples of the work carried out by us.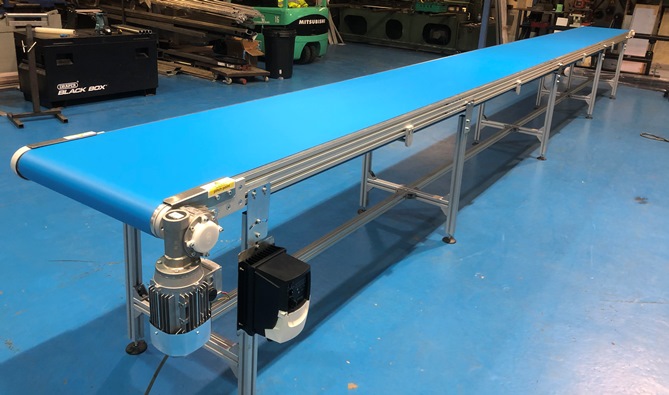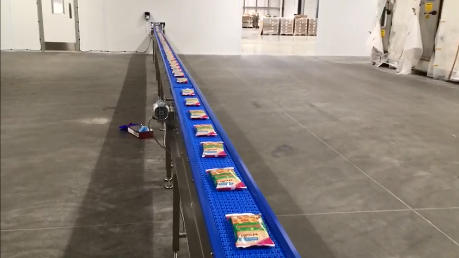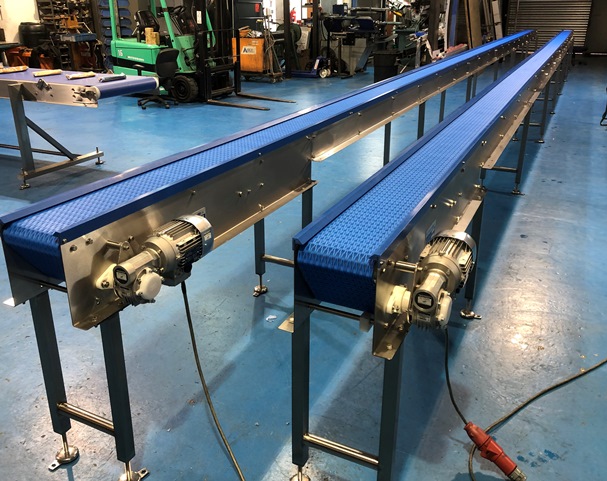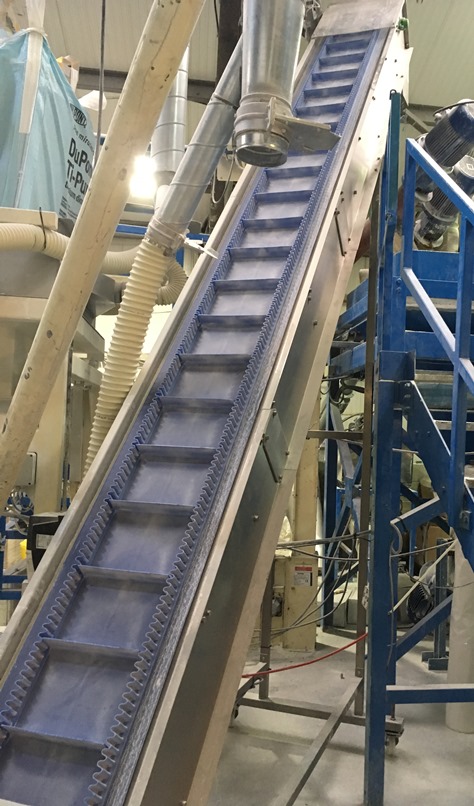 Long Trough Belt Conveyor for Food Factory
This application was to carry scraps of pastry on a conveying line the box's only used for video purpose before installation. Also support on tressles will be in fixed position on site. Designed and fabricated in our bedfordshire factory in the UK. Stainless Steel frame with food grade belting.