Case Studies

Last Updated 7-feb-12
Bottle Conveyor Case Study
Project handles bottles and boxes as part of a filling system. Includes a rotary table and modular belt conveyor. Futher information on our bottling conveyors can be found here >>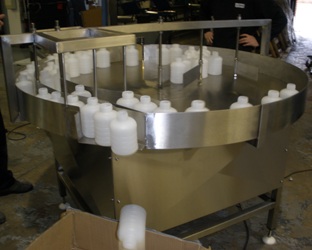 Product & Design Details
Bottle Handling Design Specification

Product:
100mm dia 130mm high & 200mm high
Bottles supplied in pallet loads of 500mm x 1200mm

Boxes 185mm x 445mm x 155mm high
Boxes 225mm x 260mm x 240mm high

Throughput:
60 bottles per min & 5 Boxes per min
Bottle Handling Rotary Table Operation
We supplied a 1500mm dia Rotary Table complete with integral fixed load shelf designed to receive one pallet load at a time using a manual pusher arrangement.
The operator must ensure bottles are introduced to the rotary table two pallet loads at a time. It is was supplied with fixed guiding to direct bottles at an exit point onto a conveyor via a tangential side transfer onto a conveyor already on site.
Allowance had to be made for a tangential dead plate transfer from the rotary table onto the other conveyor.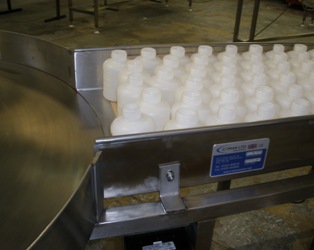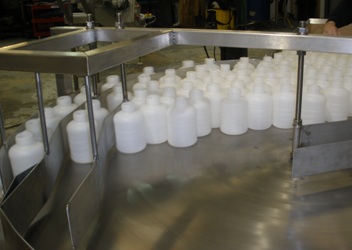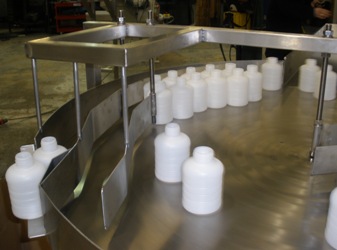 Bottle Unscrambler Video
Modular Belt Conveyor Operation
C-Trak supplied a Modular Belt Conveyor 300mm wide x 660mm horizontal x 90 degree bend x 2250mm inclined at an angle of 22 degrees x 2500mm horizontal.
The belt had integral rubber inserts to grip the box and there are fixed guides throughout.
The height at infeed is 670mm and relative discharge 1500mm. The belt feeds onto a declined gravity conveyor 1800mm long which passes through a wall.
It was supplied with end stop terminating at a local specific height of 750mm.
A PEC sensor was mounted at the modular belt / gravity interface to stop the line if boxes that are not removed and if there is a back up.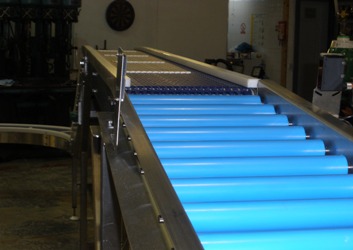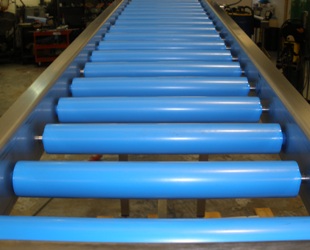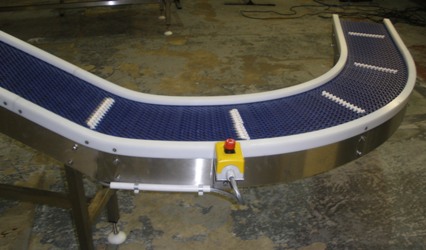 Bottle Handling Conveyor Photos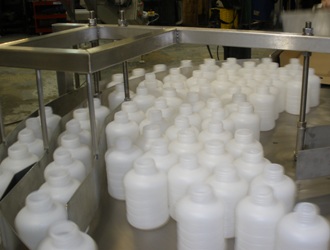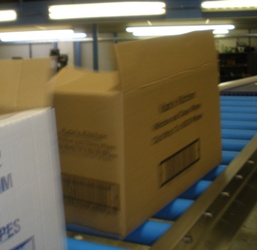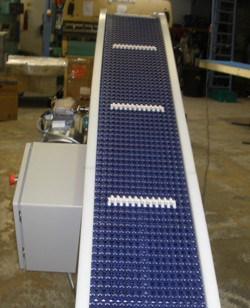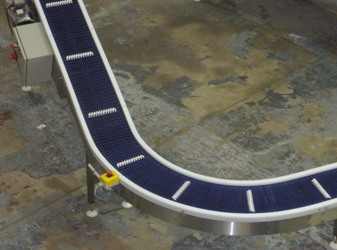 C-Trak Bottle Conveyor