Stainless Steel vs Aluminium Conveyors UK
Which is better stainless steel or Aluminium Let us guide you through the process with a basic comparison page of the advantages and disadvantages of conveyors.
How to choose what material to fabricate your conveyors Alumium or Stainless Steel?
It is not always easy to compare the two different types of material but below you will find a few useful bit of information to help you decide which one is best for you. If you are still not sure then please give us a call and we will try and help with impartial advice.
Advantages of choosing Stainless Steel Material
Ultimate strength and very robust
Will withstand end of day wash down
Ideal for hygienic application food, medical, pharmaceutical and clean rooms
Low maintenance
Tolerate harsh environments
Will stand the test of time
Costs considerably less than stainless steel approximately 35%
stocked item so faster deliveries
light weigh and easy to move
ideal for low weight product
Video footage of both types of conveyor
Which one is right for my products
If your budget is your top priority then Alumium conveyors will win every time.
For example
A 3 metre conveyor length at 600mm wide the percentage difference for Aluminium would be 35 % cheaper this percentage will change dependant on length of conveyor but give you a rough idea.

Our stainless steel conveyors fabricated in 304 are stronger in strength / robust and wash down for food applications not an issue as stainless will not corrode.

Aluminium is a light weight material and therefore ideal for low weight products.
Do you have to use stainless steel for food production lines?
That depends on whether the products are packed or loose. If totally enclosed in packaging you can feel safe you have met health and safety legislation and still use aluminium conveyors. However raw product should always be on food grade belting whether modular belt or flat belt and recommended stainless fabrication.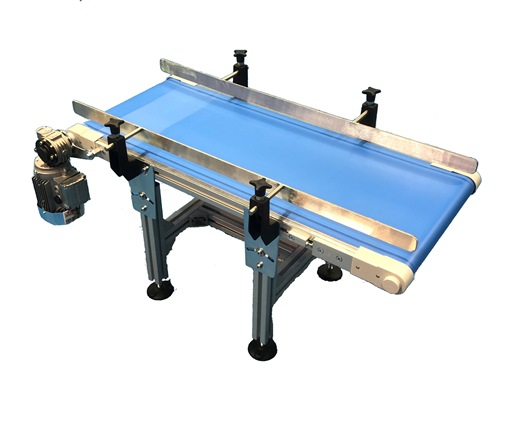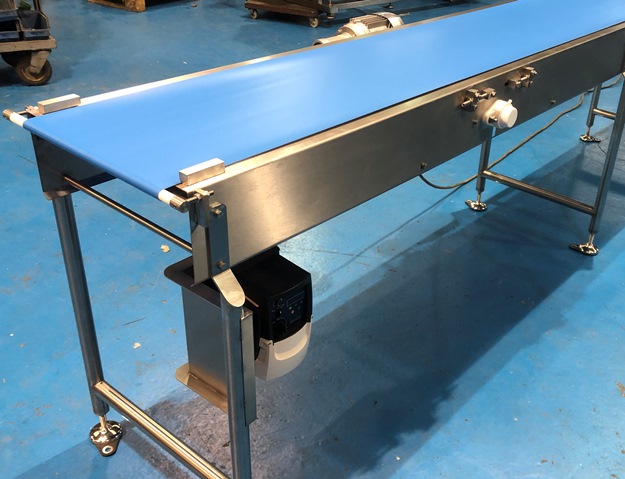 Aluminium Conveyor vs Stainless Steel Conveyor
Stainless Steel can handle higher pH levels and has ultimate strength Aluminium has a lower level or corrosion resistance therefore is not suitable for power washing on a regular basis. It also should not come into direct contact with food.